---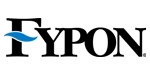 Fypon, LLC
Fypon is the recognized leader in polyurethane product design, innovation and molding technology. From old world style to classic modern design, Fypon offers the largest and most architecturally correct styles and designs of molding and trim, and now shutters and beams.
Follow Fypon, LLC Online
Product Lines
Categories
Want more information on Fypon, LLC? We can help.
Fill out the form below and we'll get in touch. The fields marked with, *, are required.